Inglês Com Quadrinhos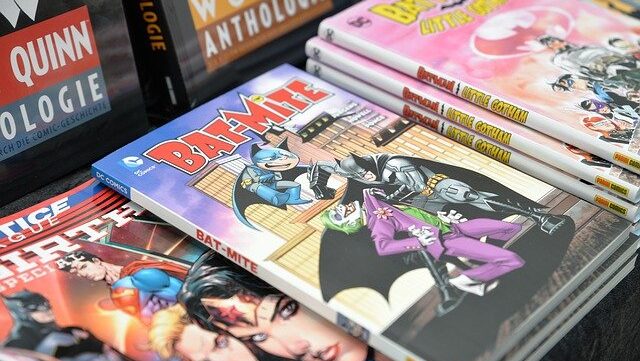 Inglês Com Snoopy (Peanuts)
Snoopy – Quiz
Put the following sentences in the order they take place in the cartoon.
a. the dog sympathizes deeply with the bird.
b. the bird kicks the boy.
c. the bird watches a turkey cooking inside a microwave oven.
d. the bird jumps down from the dogs house.
e. the bird tells the dog about the human behavior.
The correct sequence, from top to bottom, is in alternative
– B – A – C – D – B
– E – C – D – B – A
– A – D – C – E – B
– C – B – E – A – D
– C – E – A – D – B
The dog thinks that the act of killing the turkey is
humane.
bizarre.
natural.
expected.
reasonable.